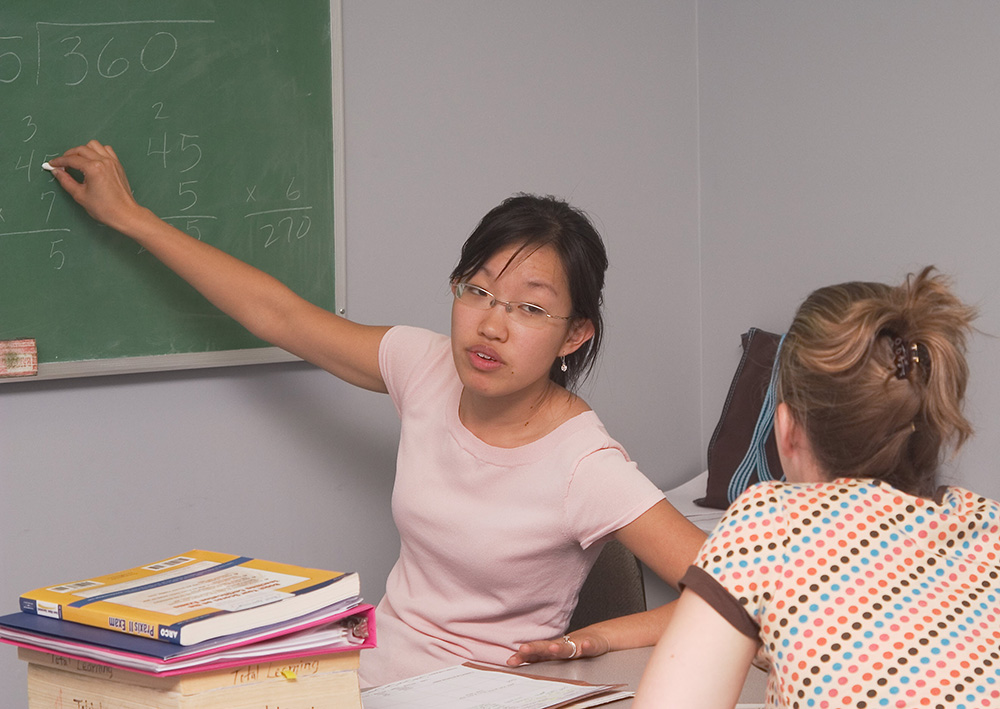 Taking Advanced Placement (AP) courses in high school has grown in popularity in the last several years. These courses provide a wonderful opportunity for students to earn college course credit hours before going to college and possibly to begin with advanced standing at most of our country's colleges and universities. There are actually 37 AP courses across 22 different subject areas which a student can take! In order to take AP courses, it is important that the student has a strong curiosity about the AP subject and he or she is willing and committed to working hard.
In order for students to make a maximum score on the national test, it is important that they prepare properly. Each spring, Total Learning Concepts offers 6-hour preparation classes during the weekend prior to the tests to make sure students are ready.
AP exam grades are reported on a 5-point scale as follows:
5 – Extremely well qualified*
4 – Well qualified*
3 – Qualified*
2- Possibly qualified*
1 – No recommendation**
*Qualified to received college credit or advanced placement
**No recommendation to receive college credit or advanced placement
Following are 34 of the different AP subjects in which a student can test for possible college credit:
Art History
Biology
Calculus AB
Calculus BC
Chemistry
Chinese Language & Culture
Computer Science A
Computer Science AB
Macroeconomics
Microeconomics
English Language
English Literature
Environmental Science
European History
French Language
French Literature
German Language
Comp Government & Politics
U.S. Government & Politics
Human Geography
Italian Language & Culture
Japanese Language & Culture
Latin Literature
Latin: Vergil
Music Theory
Physics B
Physics C
Psychology
Spanish Language
Spanish Literature
Statistics
Studio Art
U.S. History
World History
AP National Test Prep Classes
New classes form in late April to early May
Class Fee
$250/class
For students who desire assistance during any part of the school year in their AP school course, Total Learning Concepts provides either drop-in or regularly scheduled sessions during regular session hours. Please contact the center to arrange for course support to increase understanding of material and to perform well on major tests and quizzes.